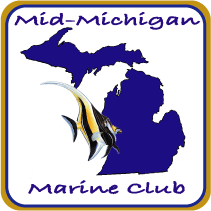 Meetings
MMMC typically meets during the winter months as we've found that members are more focused on their reef and the hobby that time of year. Check here to get information about our upcoming meetings.
Details for our meetings are updated on CaptiveReefs.com. Click here to view our latest meeting information on CR.
Meetings are generally held monthly during the winter months, on Sunday afternoons. The club typically has one or two meetings during the summer as well. Meetings are generally held at at Preuss Pets ()located at 1127 N. Cedar St., Lansing, MI) but sometimes will be held at various other locations including other member's homes, zoos or other places of interest. Most meetings are in the Greater Lansing Area with an occasional "field trip".
Some of our past meetings have included:


Tour of A&M Aquatics facility w/speaker Adam Cesnales
Tour of the Potter Park Zoo's new Reef Exhibit
Meeting at Todd Marsh's house to see his 220 gallon display and basement treatment plant
Meeting at Cheeders Restraunt with speaker Chris Jury
Barbeque Meeting at Jim Watling's house
Meeting at Bob Avery's house with open forum discussion
Meeting at Rick Tanke's house with raffles and speaker from Preuss Pets
Meeting at Debbie Berlin's house w/workshop to prepare reef food
Photography lessons with Mike LePorte at Mark Sands house